My sci-fi text adventure Andromeda Acolytes was successfully funded on Kickstarter.
Visit its campaign page here. My thanks extend eternally to all my backers and supporters.
November 2023
– I reviewed Victor Ojuel's IFComp 2023 entry, the giallo-as-IF adventure Barcarolle in Yellow in my IF blog. I've since reposted the review to the game's IFDB page.
September 2023
– Back in 2007 I made an animated videoclip for the track AMay from my first Aeriae album Hold R1. Recently, I realised YouTube had stopped showing it to people because it (was) in their very low 2007 resolution, so I've reuploaded it in HD in hopes more people will see it in the future. I hope you enjoy it.
July 2022
– Andromeda Acolytes is playable in open beta on Steam right now. The beta runs until August 2. The game launches on Kickstarter on August 3.
To join the beta, just press the green Request Access button on the Steam page.
I hope to see you there!
– My big sci-fi text adventure Andromeda Acolytes is launching on Kickstarter on August 3 – but first it's going to an exclusive beta test on Steam from July 30 to August 2.
To sign up for the Andromeda Acolytes beta, all you have to do is join the Andromeda Acolytes Discord and pick a team – MC, Remotes or Phadra.
Play for Steam and itch.io game prizes across three weeks of skill and chance-based adventuring competitions in the lead-up. Everyone who gets involved on Discord will get a Steam key to the four-day beta when it's time.
April 2022
– I reviewed five interactive fictions entered into the Spring Thing / Autumnal Jumble Festival 2022: Confessing to a Witch, The Prairie House, Bigfoot Bluff, A Single Ouroboros Scale and Phenomena. Read the reviews in my blog Wade's Important Astrolab
November 2021
– I made a speedrun video for level one of The 8-Bit Guy's Attack of the Petscii Robots, playing on the Apple IIe version on hard difficulty:
– I released Dragon's Pass, a very short fantasy adventure I wrote in about 2016. It's one of several demonstration projects I wrote for a never-completed CYOA Framework extension for Inform 7. You can play Dragon's Pass here on my site or visit its IFDB page at this link.
– I reviewed five games participating in IFComp 2021: AardVarK Versus the Hype, Closure, Doctor Horror's House of Terror, The House on Highfield Lane and The Spirit Within Us. Read the reviews in my blog Wade's Important Astrolab
June 2021
– I contributed to the seventh issue of Hugo Labrande's monthly text adventure newsletter, Remember, this one on the topic of Horror. Or more specifically, why weren't there more horror text adventures in the 1980s?
You can open up the PDF of issue 7 with this link.
You can subscribe to Hugo's newsletter with this link.
The topics of previous issues have included Compressing Text, Women in Text Adventures, A History of Text Adventures in French, and Where Doesn't the Z-Machine Run?
April 2021
– A few months late, but as promised, I've fulfilled goal two of my Aeriae anniversary celebrations: To cut a video for the 2008 Aeriae remix of Delta Goodrem's song Believe Again. The track's been remastered, too. If you like any of Delta Goodrem, old computer games, The Voice-esque talent shows, pop chanteuses, sports, electronic music, or Life, you owe it to yourself to Believe Again, again, with this video. The track's also on my Bandcamp
– Also in April, I added two pages to my Wade-Memoir site, one for my hand drawn disk art labels for Apple II games and one for my 1993 game Alien Exodus
March 2021
– I reviewed Hugo Labrande's Infocom-esque text adventure Tristam Island for the March 2021 edition of Juiced GS magazine (link to content list). Juiced.GS is commercial so I can't reproduce the review here now, but in a spoiler, I will let slip that it's positive, as evinced by me giving the four stars on IFDB.
December 2020
– The Abraxas EP (link to its page on Bandcamp) is out! This release celebrates my fifteen year anniversary of Aeriae in 2020. It's named for the first Aeriae track I produced back in 2005. Spanning 2005-2008, these tracks have a dark, sepulchral feel that mostly precedes the style of my first album Hold R1. Opener Abraxas and the original long edit of Hold R1 (I used just the tail of it on the album) have never been released before. Reign and Quiz are tracks that took part in the endless music contest on garagebandDOTcom, back when that great site existed (no relation to Apple's Garageband software which now has that URL!). The final track Sophie Asks Why was broadcast on Sydney's FBi Radio in 2008.
November 2020
– A Victorian primary school recently used my IF game Six as part of a literacy activity for year six students. Some even became converts to IF in the process. As part of helping to prepare this exercise, I recompiled the game to version six and set it up for online play here on my homepage
– 2020 marks fifteen years of me producing as Aeriae. I plan to celebrate this by releasing a few things... before the end of 2020 I hope, but forgive me if they end up late during these times of COVID. THE THINGS ARE
Release Abraxas, an EP of old/unreleased/rare tracks from around the time of Hold R1

Cut a new, amusing video of an old remix

Release a better version of the June 2012 live set (it was previously on Bandcamp but a bit of a mess. If you previously bought that version, you'll get a coupon for free download of the new version when it comes)
I have new tracks in the pipeline, but there'll be no new album 'til I've finished this computer game I'm working on, and that's going to take a long time. So I hope these 15-years goodies can help hold the fort.
I'm as excited about making new Aeriae stuff as always. Time-wise, I've got a day job, family life and an injury. The time that's left is divided amongst multiple creative projects.
If you haven't listened to my latest release, the 2017 live set DE, check it out. It's wild. Or take the time to check out my back catalogue on Bandcamp. I'm proud of all I've released over the years, even if I'd have liked to have released more. I particularly like some of my remixes for bands and artists you may never have heard of, or who aren't even going any more. You don't need to know the originals.
– In other music news, the Thallium & Milo tracks are accumulating on our Thallium & Milo Soundcloud
May 2020
– I'm working on my game, when I can.
– I'm releasing another Thallium & Milo track every week or two on our shiny new Thallium & Milo Soundcloud
– I'm doing a weekly comic called Screencats. I started drawing it for my colleagues late last year:

Screencats is themed around our workplace industry. Some of my colleagues said, 'You should share this more widely,' and since it contains no too-specific references to our workplace, I've decided to do so. You can read Screencats in its Dropbox, here
– I also moved the Ocular Trauma back catalogue to Dropbox and repaired the rest of its homepage oculartrauma.net
January 2020
– It's been a long time between updates, and that's because I'm working on a large game, mostly to the exclusion of all other projects. As a result, I'm unlikely to make any progress on the third Aeriae album for a while. Having to stop advancing on any particular front always makes me a bit nervous (so I'm perpetually nervous) but it is the time reality of doing large solo projects across different media. And more so if you support these projects with a day job that's also subtracting from the time cake.
December 2018
– Cragne Manor is here! I was one of 84 interactive fiction authors who contributed a location (mine is The Music Room) to this mammoth adventure game. It's a twentieth anniversary tribute to Michael Gentry's H.P. Lovecraft-inspired game Anchorhead. None of the authors got to see each other's rooms during construction, but thanks to the planning and oversight of organisers Jenni Polodna and Ryan Veeder, there is a grand design of puzzles and goals. It's hard to say what the expectations for this project even were, but they've been eclipsed by the result, which is the most entertaining big IF game I've ever played. The horror subject matter is a constant, yet it's been interpreted in all kinds of ways, from the deadly serious to the outright comedic. Each location contributes to what feels like a bizarrely singular identity. It's an amazing game.
August 2018
– I authored a location for the Anchorhead tribute game Cragne Manor. The organisers have approximately ninety submissions that need to be attached to each other in order to form the complete game, so it may be a long time before the finished product is available.
– I mastered the special edition of David Ingall and Reuben Finnigan's EP The Bolted Report and it's just been released by Clan Analogue. I contributed a remix to the EP as Profound Actor. New in the special edition is a non-electronic track by Nicole Skeltys and Robin Hemmings.
January 2018
– Thanks very much to Igloo Magazine who listed Aeriae EP Peril Triage as being amongst the best electronic EP releases of 2017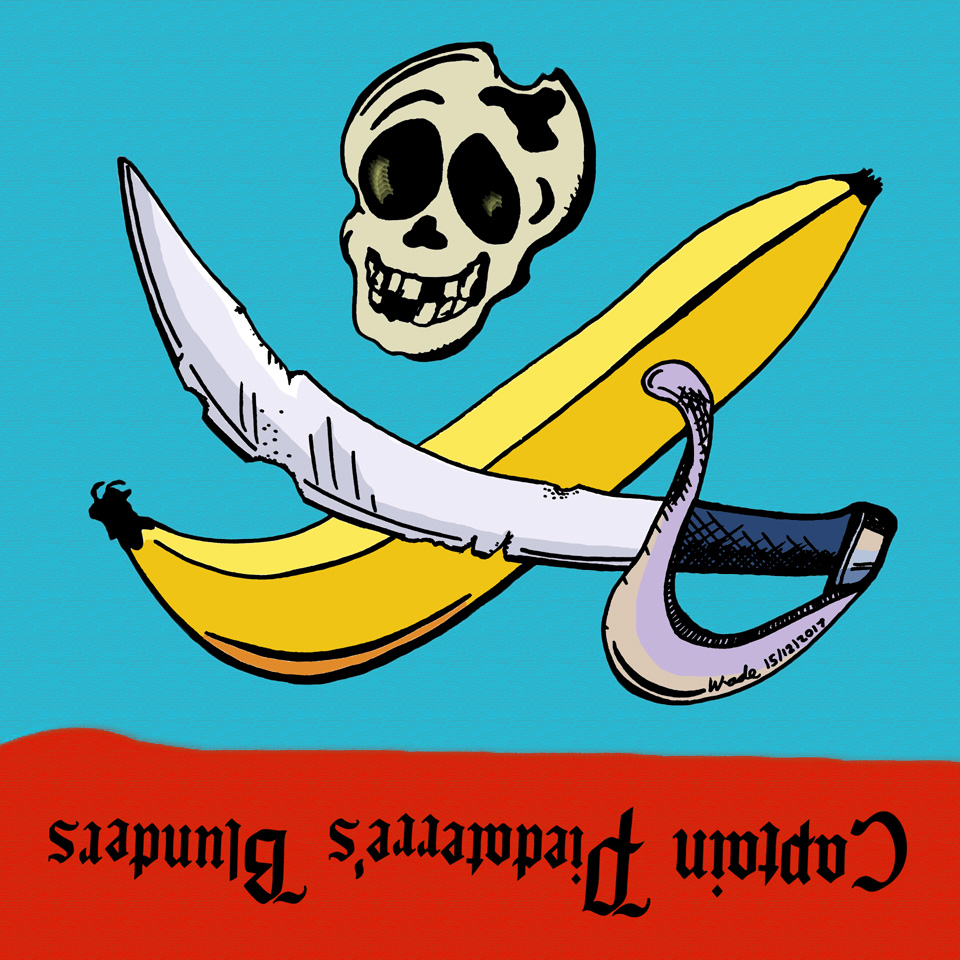 October 2017
– October brings a new Aeriae release: DE. DE is comped from several live takes of my recent Melbourne set. It's the same mix I play into a big room, thus sounds awesome in a big room, and has been described as 'mind-melting' and '(G-RATED STAND-IN FOR AN EXPLETIVE) amazing' by early adopters. It's starting life as Bandcamp-only, pay-what-you-want, and you can get anything from 24-bit FLAC to mp3. If you do stream it, don't only stream it, listen to the lossless version sometime.
– Thallium & Milo play as part of Insacious (462 Parramatta Rd. Petersham, Sydney) Sunsets on the afternoon of 29 October 2017 with GOHS, Mazdathree and Subespai.
September 2017
– I reviewed the Apple II-oriented software/business memoir Cyber Jack: The Adventures of Robert Clardy and Synergistic Software for the Volume 22, Issue 3 (September 2017) edition of Juiced.GS magazine.
– I played an Aeriae show at the Melbourne Fringe Festival on Friday 15 September 2017. The venue was Bar 303 in Northcote, and the event was Digital Envelope, the first of two consecutive Clan Analogue-hosted nights celebrating both their 25th anniversary and 50th release. Visit my Aeriae blog for full details + links.
August 2017
– Thallium & Milo play in public for the first time!.. on August 31, 2017 at Freda's, Chippendale, Sydney. The event is the Red Kangaroo Suffocate album launch hosted by the Chemical Imbalance label. Here's the facebook event page.
– I finished mastering two releases for Clan Analogue: Random Acts of Elevator Music and the compilation Coordinate: Collaboration Beyond the Algorithm, the latter being Clan's 50th release.
July 2017
– Leadlight Gamma now runs on macOS Sierra! While updating its homepage to reflect this development, I refreshed all the game's downloads and Read Me's in general. You can buy Leadlight Gamma for Mac, PC, Linux or iDevice for the unholy price of US$6.66 at itch.io
– I updated my 2011 Interactive Fiction game Six to version 5. In this new version, I cut any 2011-centric material out of the startup configuration sequence (thrilling, right?) and I also dropped the default music and sound effects volume levels to 3 out of 5 from 5 out of 5. Why did I do this stuff? Read my IF blog post. More importantly, learn all about Six and download what you need to play it at the Six homepage.
– Andrew Plotkin and I have teamed up on itch.io for the Parser Power Summer Double! During this week-long sale (ends July 10) you can get both Andrew's sci-fi behemoth Hadean Lands and my own CRPG horror spree Leadlight Gamma for US$9.00. That's over 50% off both games. Plus you get stuff you don't normally get with each game: a hi-res map of Hadean Lands and a coupon for the digi edition of the Leadlight Gamma soundtrack on Bandcamp.
June 2017
– Dennis de Caires invited me to make an Aeriae guest mix for his Monday night 2SER (107.3 FM) Sydney radio show In The Abstract. I've put together an hour long Twin Peaks-inspired mix which will appear on the June 12 episode. (Archived mix at this link.)The whole show goes from 10PM to midnight and my mix will come on around 10:30 PM. Tonally it ranges from the angelic to the weird to the frightening; the Twin Peaks aesthetic. You'll hear music from bands like Seefeel and Retina.it, from computer games like Silent Hill, Dino Crisis and Burn:Cycle, from avant garde jazz musos turned producers like Basil Kirchin, and from me both as Aeriae and half of Thallium & Milo. And you'll hear a piece of music from 1990's Twin Peaks.
– Thallium & Milo are now online: Christian Durham and I have been recording improvised music as T&M for about seven years now, but for a ton of logistical reasons I'm about to touch on, we haven't released any of our full length tracks until now. We've got three out to start: Pomp My Ride (19 minutes), Both Portents (16 minutes) and Kind Of Electroy (56 minutes).
– Our YouTube channel will carry all our tracks. Especially the long ones, which is most of them.
– Our Bandcamp page will host our shorter to medium length tracks. They can be bought there in lossless format.
– Our SoundCloud page will host a rotation of tracks both long and short, which you can freely download there in mp3 format.

About Thallium & Milo: Each of our tracks is improvised and recorded in real time with no planning or rehearsal. The average length has turned out to be 53 minutes. We don't aim for this length, but we do recall that 53 minutes was the length of a period at the high school we went to.

We play computers, traditional instruments, non-traditional instruments, voices and warped recordings of all kinds of sound. My estimate is that we've recorded 80-100 hours of material. It ranges through pretty much every genre at some point.

To date we've only released edited bits of our tracks, mostly on Clan Analogue compilations, because logistically that's what traditional release formats can handle. Over time we discussed whether we could or should try to edit our long pieces down for release. Christian always liked them best whole, and I eventually came around to the same way of thinking. Compositionally, they are what they are, and for anyone ready to listen, whether in the background or foreground (because we get it, they're long and you're not used to that!) we're going to start releasing them.

The main challenge has been approaching the mastering of freeform tracks that have dynamic ranges and content which vary wildly over time, the odd crazy 20 decibel surprise, mistake or tech glitch, and which run towards an hour. There's no setting and forgetting with music like this. However, my confidence in mastering other people's material has increased a lot over the past couple of years, and the day came when I suddenly wanted to tackle Thallium & Milo. And at whatever speed I/we can handle it, we'll be releasing from our back catalogue while continuing to make new music.
– I've completed episode 2A of Aeriae - Live As Can Be which is about the track Skirr from my first album Hold R1. I perform the track then describe its software and controllerism setup in detail; how I put it together and why it is the way it is:
March 2017
– My Aeriae EP Peril Triage was released by Clan Analogue. To accompany the EP, I'm making a series of videos called Aeriae - Live As Can Be. In the first episode I talk about how I got into playing live via Moldover's awesome controllerism video. I demo Lenticular Cup and other music from the first Aeriae shows back in 2009, including the intro riff from Apple IIGS game The Immortal. Then I describe my setup in detail. For the keyboard outro, I play Spy vs. Spy from the Commodore 64: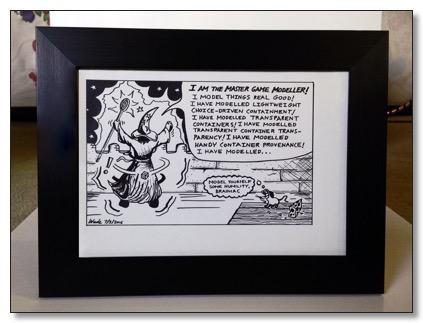 – To celebrate the inaugural itch.io week, I'm putting my 8-bit interactive fiction meets survival horror meets CRPG hybrid, Leadlight Gamma, on sale from May 9–14, 2016 with a pile of bonus content that's only available this week: 40 scanned pages of handwritten design material and three alt and inbetween Belinda illustrations. None of this stuff has been released before in any incarnation of the game or on its websites. And once itch.io week ends, the extra stuff is going back offline.
This is the game link
This is the sale link
The video above shows 89 Leadlight game research images in 20 seconds and is set to Girls from the Leadlight Gamma soundtrack.
April 2016
– I released the Aeriae track that I used to open my 2014 live sets: She's No Heart. It's a mashup/remix of one of my favourite bands, Qarpa, from Ukraine. Specifically it uses samples from their tracks Небо (from the album Lo-Fi TRавми (2005)), Кирі-ян and No Logo (both from the album Kurva Cum Back (2004)). The video I've cut is a mashup of Qarpa clips and concert footage. My thanks go to Qarpa, Qarpa fans and everyone who appeared in, filmed, or otherwise helped create or produce the footage used to make it. Thanks also to Julian Grodzicky and Svitlana Yakovenko who translated Ukrainian lyrics for my understanding.
With Qarpa's kind blessings, I'm making the track available as a free download. It's on Bandcamp (stream online, or download in any format) and Soundcloud (stream online, or download as FLAC).
February 2016
September 2015
– Work is well advanced on a new Aeriae EP. It's based on my Victris live set.
July 2015
– I did a 30 minute interview about my game Leadlight Gamma for IndieSider #26. The video starts with an 8 minute overview of the game.